AkolagTech Managed Hosting Solutions For Developers, Small And Medium Size Businesses
Hosting platform for SME/SMB, developers (web developers, software engineer, application developers), digital marketers, web hosting in Nigeria, USA and more
---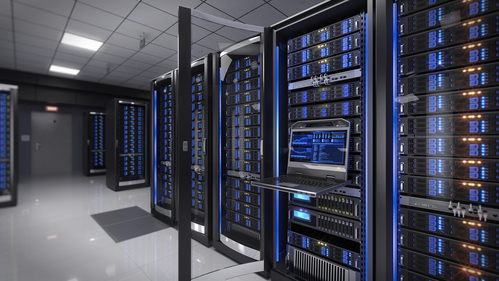 ---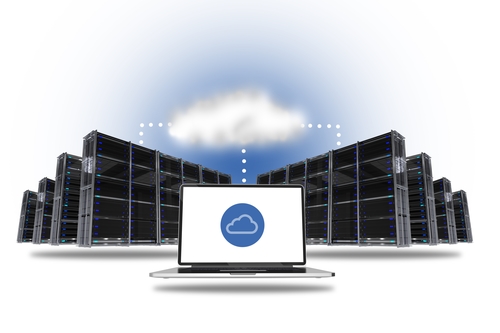 ---
AkolagTech is the leader in managed hosting solution providers and experts in providing a customized hosting solution specific to the business's needs in the USA, Nigeria, and Africa. We have more than ten years of experience in hosting service delivery. We deliver the best technical assistance to our clients, and we provide dedicated resources to our customers. Nigeria web hosting, best web hosting company in Nigeria. The best cloud hosting in Nigeria
---
Small and medium-size businesses, Web Developers, Digital Marketers, Engineers love our hosting platform. We develop our hosting platform to support SME/SMB, developers, digital marketers. Please read more about Cloud And Hosting Solution for SME/SMB, hosting for developers click here. For digital marketers click here for more info
---
We make your business runs efficiently with peace of mind, we organize and manage your IT infrastructure either on premise or off premise. Let AkolagTech handle your hosting, so you can focus on what makes your business great.
We provide a hosting solution for web, email, cloud server (Virtual private server – VPS), storage, network, security and more.
---
What is unique about AkolagTech hosting platform?
Akolagtech hosting platform was engineered based on necessity. We need a robust platform to develop our web application, website and hosted software
We need technology that can scale as we grow, secure and fast
We end up building the hosting platform ourself that addressed our needs, in that aspect we decided to provide the same platform to other businesses
Build for software development, web development, DevOps
Build your software, web application, a website with peace of mind
We want our client to focus on building good quality codes
We provide computing resources, support for small to big businesses 
Access to our highly skilled engineers who understand the technology, coding and operational
We make IT simple for developers
AkolagTech –  data center's security information page below:
Please visit the following page for detail information about Data Center Info
Managed Hosting Solution Overview

Access to AkolagTech infrastructure resources

Computing resources such as systems( CPU, memory, disks and more)
Scalability – grow has the business expand
Automation, upgrades, and maintenance
Access to top IT staffs available to serve our clients
Security protection

Automate setup, the configuration of the hosting resources
Access to hosting solution such as:

Systems, databases
Storage
Web hosting solutions for simple and complex websites
Applications
Email, DNS
And others

Dedicated solution customizable only to the client need
Single sign-on client's portal to manage all your services, products

AkolagTech type of IT Hosting

Single tenant dedicated server
Multiple tenants shared server

Visit our hosting platform for more information:
Physical colocation hosting

Co-location (Based on client's demand)

Shared Server Hosting (Shared physical dedicated server)
Dedicated Server Hosting
---
AkolagTech Managed Hosting Solution

IAAS (Infrastructure as a service) – Build customized infrastructure via automation

Systems, storage and data management

PAAS (Platform as a service) – Leverage ready-made platform (All the computing, storage, networking, dependencies resources)

Games, applications
Web hosting (Websites, email, DNS and more)

SAAS (Software as a service) – Host your software/applications, games and more
Monitoring, security, networking, and Others 
---
What are the benefits of AkolagTech's Managed hosting
 
Single sign-on client's portal to manage for all our products and services
Access to dedicated tech support staffs

Peace of mind with security and tech support expertise, we always have tech staffs available
Let the experts handle the complex problems
We provide specialized tech staffs to manage the client's request

Scalability

Expand your workloads as your business grows

Security protection:

Website protection (virus and spam)
Infrastructure protection 
Application

Customized solutions cater to your need
Automated provisioning, configuration, deployment
Protective advance monitoring capability, automated checks, and fix.
Reduce your IT costs and save time
Adoption of the latest technology
Worry free of monitoring, system maintenance, upgrades, OS patching, and troubleshooting
High availability and uptime

Increase productivity and fast response to customers
---
AkolagTech –  data center locations and security information page below:
Please visit the following page for detail information about Data Center Info
Notes: A colocation (colo) is a data center facility in which a business can rent space for servers and other computing hardware. Typically, a colo provides the building, cooling, power, bandwidth and physical security while the customer provides servers and storage 
Cloud hosting is the most innovative Cloud computing technologies that allow the unlimited number of machines to act as one system. Other hosting solutions (shared or dedicated) depend on one computer only.
---
Hosting Platform Tutorial (Web, Email, Cloud)
An amazing winning prize for hosting plan
Hosting Platform Tutorial (Web, Email, Cloud) 
Cloud And Hosting Solution for SME/SMB
Web Hosting Platform For Web Developers
Web Hosting For Digital Markers
Cloud Computing Hosting Solution info
How to move your hosting Cpanel to AkolagTech
Migrate your website and hosting to us for free
Marketing flyers for hosting plan